Dr. Gennady Kolodenker, DPM
Dr. Gennady Kolodenker is a Board Certified, American Board of Podiatric Medicine, Sports Medicine and Surgery Fellowship Trained Podiatrist in Irvine, California. Associate satellite Podiatrist offices located in Orange, Huntington Beach and Newport Beach. He is an Adult and Pediatric Foot and Ankle Surgeon with offices in Southern California. Dr. Kolodenker is on staff at Hoag Hospital Newport Beach and Hoag Irvine. He is also a on staff at Children's Hospital of Orange County in Orange – CHOC.
Dr. K specializes in complex and simple adult and pediatric foot and ankle surgery in Orange County. Procedures range from ankle fractures, foot fractures, torn tendons and ligaments, painful arthritis, joint replacement surgery to bunion and hammer toe surgery, and neuroma excision. He is an expert in wound management along with diabetic and charcot foot reconstruction. View our website for the entire list of conditions treated.
Dr. Kolodenker is Clinical Assistant Professor at Western University of Health Sciences. He is also a Qualified Medical Evaluator (QME). He also performs Independent Medical Evaluation (IME) exams,  along with expert witness testimony.
He completed a three year surgical foot and ankle podiatry residency at University Hospital in Newark, NJ (UMDNJ), now Rutgers. During residency he was taught by general orthopedic surgeons, podiatrist, and foot and ankle specialized orthopedic doctors who were trained at Hospital for Special Surgery in New York. The UMDNJ residency provided Dr. Kolodenker with vast experiences in trauma, limb preservation, reconstructive surgery, and cosmetic foot and ankle surgery.
During his final year he was named Chief Resident.  The broad experiences of his residency are due to the residency program associations with two highly respected hospitals:
Hackensack University Medical Center, (granted a HealthGrades® America's 50 best Hospitals, ranked by US News in the Orthopedics category as America's Best Hospitals)
Holy Name Medical Center (HealthGrades® Distinguished Medical Center Awards for Clinical Excellence™ Among the top 5% of Medical Centers in the nation.)
During residency there was a vast experience in trauma and limb preservation. Working in an urban area like Newark, NJ there was a tremendous need to serve the underprivileged population.
He finished his four year medical school training at Dr. William M. Scholl College of Podiatric Medicine in 2007. The school was established in 1912 and became a member of the Rosalind Franklin University family in 2001. The College is accredited by the Council on Podiatric Medical Education and the North Central Association of Colleges and Schools/The Higher Learning Commission.
In 2003 Dr. Kolodenker graduated cum laude from Seton Hall University with a Bachelor of Science degree in Biology.
During his final year of high school and into college he worked as a medical assistant for four years. "Dr. K" began his medical career filing charts.
Dr. Gennady Kolodenker is also fluent in Russian.
Publications:
Preventing Foot and Ankle Injuries, 2018
Gennady Kolodenker, DPM, Ira Esformes, MD,Ralph Napoli, DPM, FACFAS Isolated Chronic Anteroinferior Tibiofibular Ligament Rupture Repair Journal of Foot and Ankle Surgery Volume 51, Issue 6 , Pages 787-789, November 2012
John J Stapleton, DPM, Gennady Kolodenker, DPM, Thomas Zgonis, DPM, FACFAS. Internal and external fixation approaches to the surgical management of calcaneal fractures. Clinics in Podiatric Medicine and Surgery Volume 27/Issue 3, July 2010
Gennady Kolodenker, DPM, et. al. Peroneus Longus Tendon Lengthening for Treatment of Plantar Medial Diabetic Ulcer: A Case Report. ACFAS Conference Poster March 2009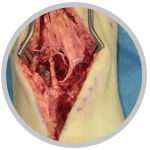 Achilles Rupture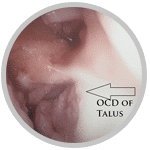 Ankle Arthroscopy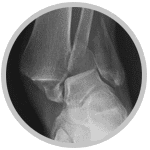 Ankle Fracture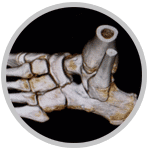 Ankle Sprain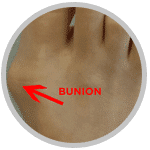 Bunion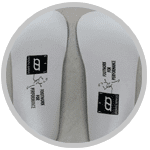 Custom Orthotics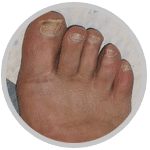 Foot Pain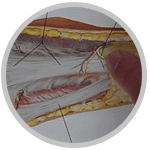 Heel Pain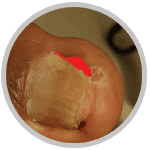 Ingrown Toe Nail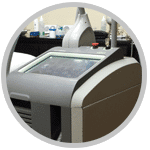 Laser Nail Fungus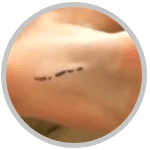 Plantar Fasciitis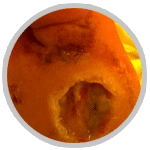 Wounds, Ulcers
Latest news
Dr. Kolodenker offers free over the phone consultations in California for legal cases. We also…

Why do Diabetic Foot Ulcers form? How to treat Neuropathy. Diabetic Wound Care Products  In…

Hoag Urgent Care Foot Sprain or Fracture Outside of normal business hours, going to…

Hoag Urgent Care Ankle Sprain or Fracture – Achilles Tendon Rupture Outside of normal…

Prevent Stress Fracture Video on correct metatarsal pad placement Updated 10-4-2018

Fat Pad Atrophy What is Fat Pad Atrophy? When the normal fat deposit in the…

Cure Plantar Fasciitis I will frequently get asked how to cure plantar fasciitis.  There…

Do I have Plantar Fasciitis ? Do you have pain on the bottom…
Last Updated 08-05-2020