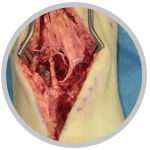 Achilles Rupture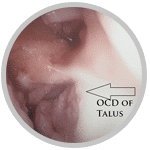 Ankle Arthroscopy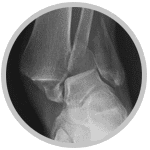 Ankle Fracture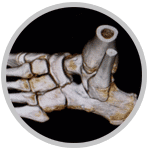 Ankle Sprain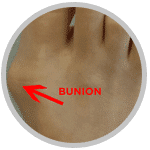 Bunion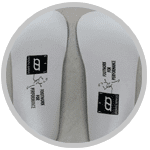 Custom Orthotics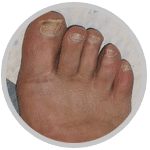 Foot Pain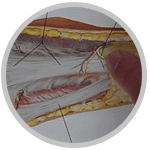 Heel Pain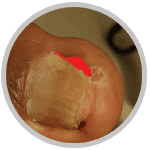 Ingrown Toe Nail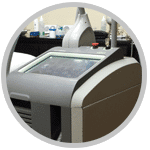 Laser Nail Fungus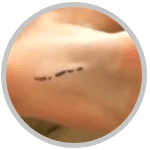 Plantar Fasciitis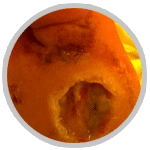 Wounds, Ulcers
Ankle Replacement Surgery
Chronic Lateral Ankle Pain
Chronic Lateral Ankle Stability
Fifth Metatarsal Fracture
Peripheral Vascular Disease
Platelet Rich Plasma, PRP
Posterior Tibial Tendon Dysfunction
Ankle Replacement Surgery
A great option for arthritis in the ankle. Usually patients with arthritis are thinking about an ankle fusion or a replacement.
Arthritis
Arthritis of a joint is when the normal cartilage has broken down and bone is rubbing on bone. This creates pain and inflammation.
Achilles Tendonitis
Acute inflammation of the achilles tendon. Pain is usually on the back of the heel or ankle.
Achilles Tendonosis
Chronic injury to the achilles tendon. This results in thickening of the tendon around the insertion.
Achilles Tendon Rupture
Basketball and soccer injuries are the most common reason to rupture the achilles. Can happen during any running or jumping activity.
Adult Flatfoot
By itself, there is no need to treat. Painful flatfoot should be treated.
Ankle Fractures
The bones inside of the ankle joint are broken. Depending on the fracture type, surgery might be needed.
Ankle Sprain
The most common sports injury. Sprains can be mild or severe.
Arthroscopy
Placement of a camera inside of a joint with small incisions. Usually in the ankle.
Bunions
Bump on the big toe joint. Mostly a genetic deformity.
Callus
Thickening of skin due to pressure or irritation.
Cartiva
Implant used to treat arthritis in the big toe joint.
Cavus Foot
A foot with a higher arch. Treatment needed if there is pain.
Calcaneal Apophysitis
Irritation of the growth plate at the back of the heel bone. Seen usually in kids that do lots of running.
Calcaneus Fracture
Break in the heel bone. Usually due to a fall.
Charcot Foot
Usually seen in patients with diabetes. The joints and ligaments give out and the foot collapses.
Chronic Lateral Ankle Pain
This can be due to a tendon injury or ligament injury.
Chronic Lateral Ankle Stability
Chronic ankle sprains will cause this. When physical therapy fails, surgery is a good option.
Clubfoot
A deformity seen at birth. Early stretching and casting is key.
Coalition
An abnormal growing of bones that should typically be separated.
Corn
Much like a callous. Forms from high pressure.
Diabetic Foot
Needs extra attention due to higher risk of infection. A Podiatrist is the best option to treat any diabetic foot problems.
Fifth Metatarsal Fracture
A common injury after ankle sprains. Displacement will determine the need for surgery.
Foot Fracture
There are many bones in the foot and any of them can break. A Podiatrist is best for any foot injury.
Foot Pain
So many causes of foot pain. Going to see a good Podiatrist will get you back on your feet faster.
Fungus
Foot fungus can lead to athlete's foot infection.
Ganglion Cyst
A benign growth. Usually seen around joints or tendons.
Gout
When uric acid leaks out of joints and creates intense pain.
Haglund's Deformity
Extra growth of bone on the back of the calcaneus.
Hallux Limitus Rigidus
Arthritis of the big toe joint. Can be genetic or seen decades after an injury. Most patients do not remember the injury.
Hammer Toe
Contracture of tendons of the toes. This causes toe deformities.
Heel Fracture
One of the worst injuries of the foot. Usually due to a fall.
Heel Pain
Plantar fasciitis is the most common reason for heel pain. Good shoes and stretching will be needed to cure.
Ingrown Nail
When the corners of the nails or back of nail digs in the skin. This can cause an infection. Removing the ingrown is the best treatment option.
Intoeing
Internal hip rotation is the most common reason for intoeing. Monitoring and/or PT is advised.
Laser Toe Nail Fungus
Use of a laser to get rid of fungal nails. Safe and effective.
Lisfranc's Injury
A frequently missed injury. An MRI is needed to rule out.
Metatarsalgia
Pain on the metatarsals. Due to increased pressure on the ball of the foot.
Neuroma
Nerve enlargement. Usually due to shoes that are too narrow.
Neuropathy
Loss of normal sensation in the nerves.
Open Fracture
A fracture and an open wound together. The open wound connects to the fracture.
Orthotics
Custom orthotics are used to help with alignment and decrease pain.
Osteochondral Defects
Cartilage injury. Usually seen in the talus bone.
Pediatric Flatfoot
Monitoring is typically advised. Rarely is treatment suggested.
Peripheral Vascular Disease
Poor blood flow. Usually arterial in nature. Can sometime be venous.
Peroneal Tendonitis
The lateral ankle tendons become irritated.
Plantar Fasciitis
The most common foot injury. Good shoes and stretches is key. Early treatment is very important. We have lots of information to cure plantar fasciitis on this website.
Plantar Wart
A viral infection of the skin. Very common around swimming pools.
Platelet Rich Plasma, PRP
Spun down, concentrated healing cells. These are injected in areas of arthritis, tendinitis, inflammation.
Polydactyly
Multiple digits. Usually fixed when the patient is at least 6 years old.
Posterior Tibial Tendon Dysfunction
Very similar to shin splints. Pain a the tendon from an over pronated foot.
Puncture Wounds
Have a high chance of infection.  Close monitoring and possibly antibiotics are needed.
Rheumatoid Arthritis
An autoimmune disease that will result in pain and deformity. Not all patients with RA will develop deformities.
Scars
When tissue does not heal up as well as possible. Silicone is good to decrease scars. Cortisone injections are sometimes needed.
Sesamoiditis
A very stubborn injury. Offloading is key. Custom orthotics, walking boot, cast.
Sever's Disease
Calcaneal apophysitis. Irritation of the growth plate on the back of the heel.
Skin Grafting
Taken from the patient and applied to a wound. Speeds up wound healing.
Smelly (Malodorous) Feet
Usually seen in patients that sweat a lot.
Stress Fractures
Occur from overuse and bad shoes.
Tailor's Bunion
A bunion on the outside of the foot. Also knows as a bunionette.
Talus Fracture
Fracture of the talus bone. Usually due to high impact. High risk of AVN.
Toe Fracture
Very common injury. The little toe is constantly injured on furniture. Compression bandage or buddy tape is advised.
Topaz
Ablation treatment for stubborn tendon injuries.
Turf Toe
Hyperextension of the big toe joint. Common in football. Strain of the ligaments.
Ulcerations
Open wounds on the foot or ankle. Depth and reasons vary. A Podiatrist is the best doctor to see for treatment of ulcerations in the foot or ankle.
Warts
Viral infection in the skin. Very common in areas where people are bare foot together.
Last Updated 10-29-2019